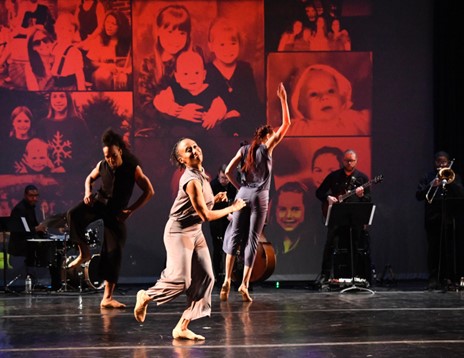 See Putty Dance Project's Glimpse on PhillyCAM tv
Fridays in June at 7:30pm.
Tune in: Philly Local Cable Xfinity 66/966HD & Fios 29/30
Worldwide on phillycam.org/watch, Roku, AppleTV

Season reviews from thINKing DANCE
Lauren Putty White
https://thinkingdance.net/articles/2023/03/04/Vibrational-Affinities
Paige Phillips
https://thinkingdance.net/articles/2023/04/10/34/Labor-Unions-Arent-the-Villains-and-Southerners-Dont-Kiss-Their-Cousins/s
Annie Wilson
https://www.thinkingdance.net/articles/2023/05/23/Come-Back-Home/?fbclid=IwAR1666cmurbP6nuA_lk-tDo5Xken7nIi3azYYBEmp8OsM0sXmXkdw3cXxWc
BILATERAL: BUDAPEST/PHILADELPHIA DANCE ARTISTS EXCHANGE 2023
This spring we welcomed Budapest artists Ernö Zoltán Rubik and Helén Tamaskó to Philadelphia to participate in a unique BILATERAL Exchange. Our guest artists experienced both an urban environment and a rural one. PDP engaged 2017 BILATERAL Artist Jungwoong Kim to organize the 5-day intensive in collaborative improvisation at Earthdance in the mountains of Plainfield, Massachusetts. The Earthdance research sessions happened every day with the Budapest artists along with Ellie Goudie Averill, John Hughes, Germaine Ingram, Lilyan Kane, Jungwoong Kim, Kendra Portier, and Gabrielle Revlock – Tori Lawrence joined in at the end of the week. At the conclusion of the sessions, the group held an informal showing and the artists traveled to Philadelphia for a second informal showing at CEC Arts.
The Exchange fosters relationships that have blossomed into growing a more nuanced understanding of sharing our art in our lives. Although the cultures may seem markedly different, this project helps artists and audiences recognize their everyday similarities. It continues to validate the premise that collaborative art-making is a positive response to each others' concerns and strategies to manage how we participate in the world at large. This impetus is propelled and made possible with funding from the Trust for Mutual Understanding
Stay tuned for upcoming PDP Events Winter/Spring 2024.