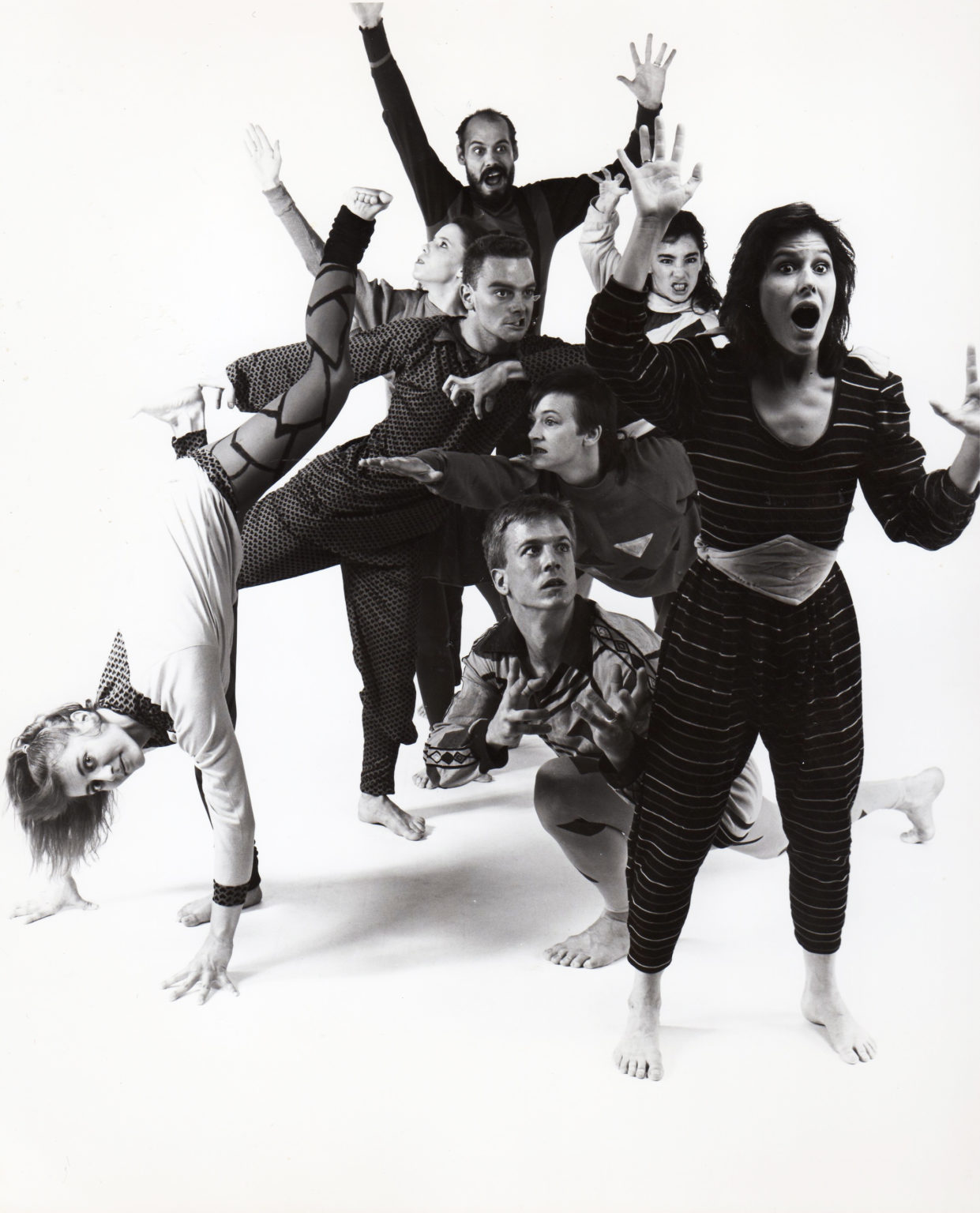 LDHP: Describe what influenced your work, who did you influence. Did you work individually, collectively, collaboratively?
MS: I was strongly influenced by my training in the Theatre Conservatory at Webster College. There I studied voice, acting, movement and stagecraft in equal measure to my dance studies under former Limon Company Member, Ann Vachon. Zero Moving Dance Company under the directorship of Helmut Gottschild/John Gamble further inspired my work in 1979 when I came to Temple University as a Graduate Assistant in the MFA Program. I continued my co-curricular studies in Theatre at Temple in directing and began to develop my own approach to a synthesis of dance and theatre approaches using original structures, text, design and movement along non-linear narrative lines. I was a huge fan of Pina Bausch and created full-length immersive works that reflected a synthesis of forms. I used improvisational techniques from my theatre and dance background to develop structure, text, and to drive action and design to make my works.
LDHP: Were there issues that you addressed in your work, socio-political atmosphere of the time, antiwar movement, nature/environmental, spiritual, other-"isms" activism, feminism.
MS: I was inspired by pop culture, particularly a kind of comic strip art considered "high art". I was inspired by the plays of Samuel Beckett, the science fiction of Italo Calvino, the short stories by Ray Carver, the erotic fairy tales by Angela Carter and the poetry of Eleanor Wilner (Collaborator and Friend). I also took myths and updated them to reflect the psychological/social concerns of the characters who inhabited my work. The material question? How do we live in the world we have made? I wanted to relate to everyday people and to make the mundane fantastic.
LDHP: What of forms?
MS: Melanie Stewart Dance Theatre had a daily company class and developed an approach to the work I was making. We brought in guest artists to teach Ballet (Lisa Collins) and had a company Yoga Teacher (Cat) who taught class once a week. I continued to take class in the community whenever possible at Susan Hess Studio with Lynn Wimmer or at Temple as an Alumnus. The company was welcome at the University of the Arts for class at any time- and we were there on a regular basis for class. I made my studio open for choreographer's to develop work and we had salons to share the work and to have conversations about developing work in the community.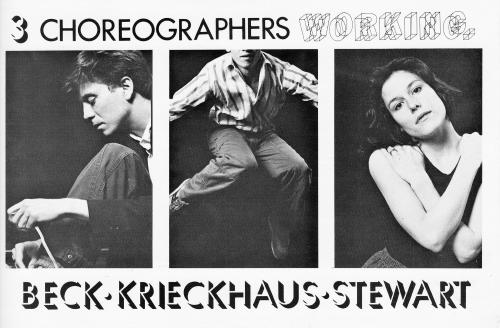 LDHP: What was going on at the time? The prevailing zeitgeist?
MS: The atmosphere was extremely high-charged. My company was a part of the "club" culture and performed at Kennel Club, Black Banana ect) and produced MTV like videos. There were a lot of parties, drugs and living on the edge- working late nights creating the next work. Bruce Schimmel had just started The City Paper and had written extensively about my work and me. He later joined the Board of my company along with Lee Paris a local D J for WXPN. The company figured into the local pop culture beat for its mixes of media and work with local bands in the clubs around town. Later we were commissioned through Dan Martin and Michael Biello to create a work for the Sex and Dance Festival in New York curated by Barry Laine. The work, titled, XPosed was an original burlesque premiered at PS122 in _____ and featured Warren Muller as the host. This further added to the street credibility of the company at the time.
LDHP: What of the material question ? Did you make a living as an artist?
MS: I made my living by teaching at Glassboro State College (now Rowan University) and used the laboratory of that space to facilitate on-going research as a teaching artist. I developed work with professionals under the auspices of my company Melanie Stewart Dance Theatre (MSDT) and was also paid by MSDT as the Artistic Director.
LDHP: Where were places you worked/performed?
MS: We started in Germantown at John Gamble's old studio on Church Street then moved to a studio on South Street. We performed at The Painted Bride, Conwell Dance Theatre, Mandel Theatre, Harold Prince Theatre, Kennel Club, Black Banana, Bourse Building, Street Fairs and Melanie Stewart Dance Studio and conducted numerous teaching residencies throughout Philadelphia. We were in residence at Susan Hess Studio as a part of "Four Choreographers Working" (Melanie Stewart, Terry Beck, Steve Krieckhaus,Karen Bamonte)